Partners
The Nigeria Leadership Initiative would like to gratefully acknowledge the support of the following organisations that have provided financial and in-kind support towards our seminars, projects and initiatives.
NLI continues to receive donations from individuals and corporations. These generous donations help to ensure the development and sustenance of initiatives that are focused on the long-term development of Nigeria. Our corporate sponsors include:

PricewaterhouseCoopers International Limited PwC PwC firms help organisations and individuals create the value they're looking for. We're a network of firms in 158 countries with close to 169,000 people who are committed to delivering quality in assurance, tax and advisory services. Tell us what matters to you and find out more by visiting us at www.pwc.com.
---

First Bank of Nigeria Plc. First Bank of Nigeria Plc (FirstBank) is Nigeria's leading financial services institution by total assets and gross earnings. With more than 5 million customers, FirstBank has over 620 branches and eleven (11) subsidiary companies in Nigeria, providing a comprehensive range of financial services. The Bank has international presence through its subsidiaries, FBN Bank (UK) Limited in London and Paris, and Banque International de Credit (B.I.C) in the Republic of Congo, as well as its Representative Offices in Johannesburg, Beijing and Abu Dhabi. FirstBank is recipient of several recent awards including the "Best Banking Group in Nigeria" by World Finance Banking Awards, "Best Financial Reporting Company" by Africa Investor, "Most Innovative Bank in Africa" by African Banker Awards, and was recently named Nigeria's number one banking brand by Brand Finance Top 500 Banking Brands 2012. First Bank of Nigeria Plc. is a major contributor to the economic advancement and development of Nigeria. First Bank is committed to sponsoring the Future Leader seminars.
---

The World Bank The World Bank is a vital source of financial and technical assistance to developing countries around the world. They have partnered with NLI on our capacity building initiatives. We hope to continue the partnership in capacity building and form new relationships with Bank.
---

Stanbic IBTC Bank Stanbic IBTC is a subsidiary of Africa's largest Bank, Standard Bank. Stanbic IBTC Bank Plc. continues to play a significant role in some of the largest capital markets deals not only in Nigeria but in the continent as well. Stanbic sponsored the NLI School Debate Competition.
---

Phillips Consulting Phillips Consulting Limited is a wholly owned Nigerian company with offices in Lagos, Abuja and Johannesburg. Established in 1992, the firm offers an array of business and management consulting services to government and corporate organisations, seeking superiority in all they do. Phillips Consulting focuses on creating and managing change in organizations by helping them formulate and implement customer focused strategies, align their management systems to support service delivery, and develop the competence and capabilities of their people to deliver on their promises.
---

Aluko & Oyebode Nigeria's foremost commercial law firm, distinguished by its passion for excellence, commitment to serving, clear understanding of the unique needs of its clients and the high quality of its people. Aluko & Oyebode is one of the largest integrated law firms in Nigeria providing a comprehensive range of specialized legal services to a highly diversified clientele including top-tier multinational, supranational and non-governmental clients.
---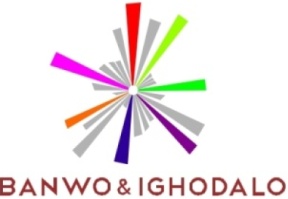 Banwo & Ighodalo Banwo & Ighodalo is constantly ranked as one of the top five law firms in Corporate Finance and Restructuring, Project Finance, Foreign Investment and Divestment, Securities and Capital Markets, Mergers and Acquisitions; as well as Energy and Natural Resources and Intellectual Property.
---

Air Nigeria (then known as Virgin Nigeria) Air Nigeria Airlines is Nigeria's private sector flag carrier. Air Nigeria Airlines has donated a number of airline tickets to sponsor NLI Fellows and Associates participating in our yearly Seminars.
---

KLM KLM Royal Dutch Airlines is a worldwide company based in the Netherlands. Following a merger in 2004, KLM works closely with Air France within the AIR FRANCE KLM holding company. KLM has donated airline tickets to sponsor NLI Fellows and Associates participating in our yearly Seminars.
---

Dechert LLP With more than 1000 lawyers throughout the United States, Europe and Asia, Dechert has practices in a number of fields including: complex litigation, finance, real-estate and financial services. Dechert LLP acts as NLI's legal advisor on a pro-bono basis.
---
Zenith Bank

Zenith Bank Plc is one of the biggest banks in Nigeria. The bank was established in May 1990 and started operations in July same year as a commercial bank. It became a public limited company on June 17, 2004 and was listed on the Nigerian Stock Exchange on October 21, 2004 following a highly successful Initial Public Offering (IPO). The bank presently has a shareholder base of over one million, an indication of the strength of the Zenith brand.
---
UBA

United Bank for Africa Plc is one of Africa's leading financial institutions offering universal banking to more than 7 million customers across 750 branches in 14 African countries with presence in New York, London and Paris.
---
Individuals/Friends of NLI
NLI has received financial as well as in kind support from many individuals. We are very grateful to these individuals.